Picture… Your loved one, happy, safe & secure enjoying a new found delight in life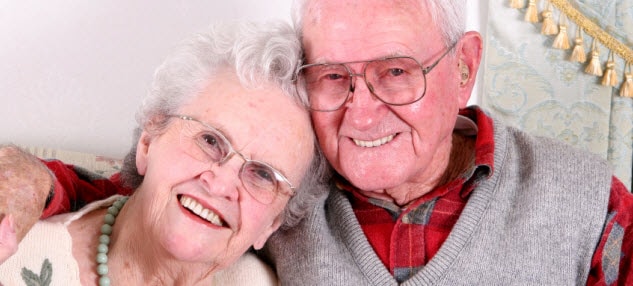 ​Imagine the reassuring peace of mind you'll have knowing your loved one is getting the best possible care in a comfortable and loving environment at this peaceful & relaxed residential care home.
A wonderful place to make your home in your golden years, Blackrod House is located in the heart of the lovely country village from which it takes its name.
Full Time or Respite Stays – General Residential or Specialist Dementia & Alzheimer's Care
Whether you are looking for full time residential care or just the welcome break of a respite stay, you'll find a warm welcome waiting for you at Blackrod House.
Situated in the quiet and charming village of Blackrod, the home is within easy travelling distance of the surrounding towns of Bolton, Wigan and Chorley. So you can come and visit your nearest and dearest as often as you want.
Blackrod House – Your Home From Home

We understand that the decision to move into a care home is a big step, and can be filled with conflicting emotions.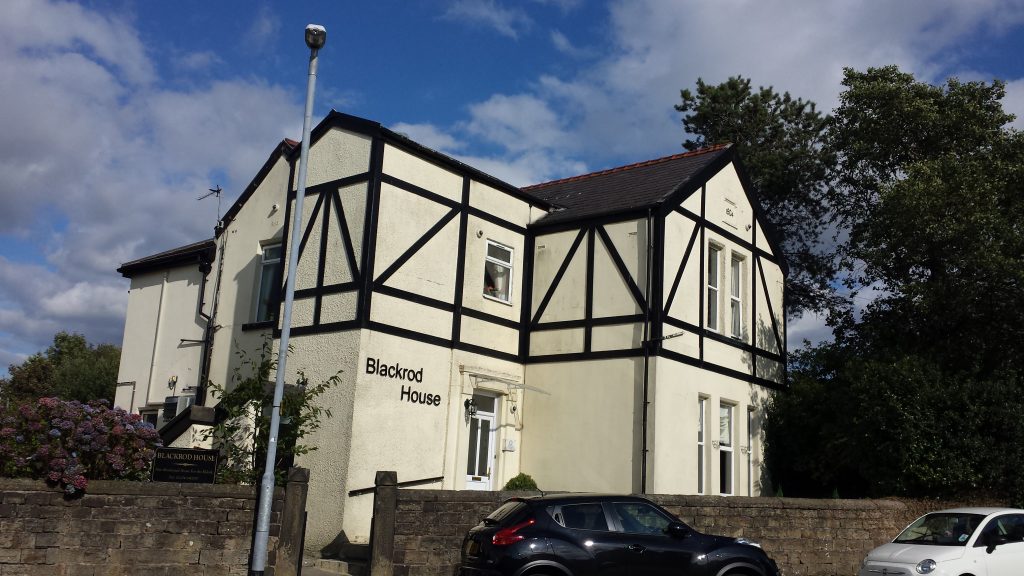 You may be worried about loss of your independence and getting used to a new environment and new people. You may have concerns about the cost of care and whether you're going to be looked after properly.
We'd really like to help ease your mind about these concerns, and have outlined here many of the things you may want to know, to help you decide if Blackrod House is right for you or your loved one.
Above all, when you do choose Blackrod House, we want you to truly feel it's your home and we are the guests!
Why Not Have Fun, Stay Healthy & Enjoy Life?

Being elderly doesn't mean that life has to be dull and there is always something interesting for you to do at Blackrod House. You can enjoy the wide range of activities and events we hold, indulge in your own hobby and interests or simply have some peaceful time to relax and reflect.
Blackrod House Resident Feeding The LambHere's just a few examples of the choices that will be available to you when you make your home here.
Our staff work closely with our Activities co-ordinator to provide an exceptional range of social events and entertainment. These include exercise classes, craft groups, board games, baking and quizzes.
Birthdays and seasonal holidays are also a never ending excuse for a bit of a do with friends and relatives often joining us for the entertainment and a buffet meal.
Fancy a bit of pampering? Why not relax and enjoy the luxury of the hydro bath complete with hydraulic powered seat so you can get in and out easily and safely. Or you can treat yourself to a session with the hairdresser or chiropodist who visit the home on a regular basis.
Your Very Own Room

Your room is your own private space and we want you to feel entirely comfortable and secure in it. So why give it that familiar feeling by bringing your own treasured personal mementos and furniture with you?
Blackrod House has both single and double rooms to accommodate your individual circumstances. All rooms have comprehensive facilities and feature thermostat controlled heating so you can have the temperature exactly how you like it.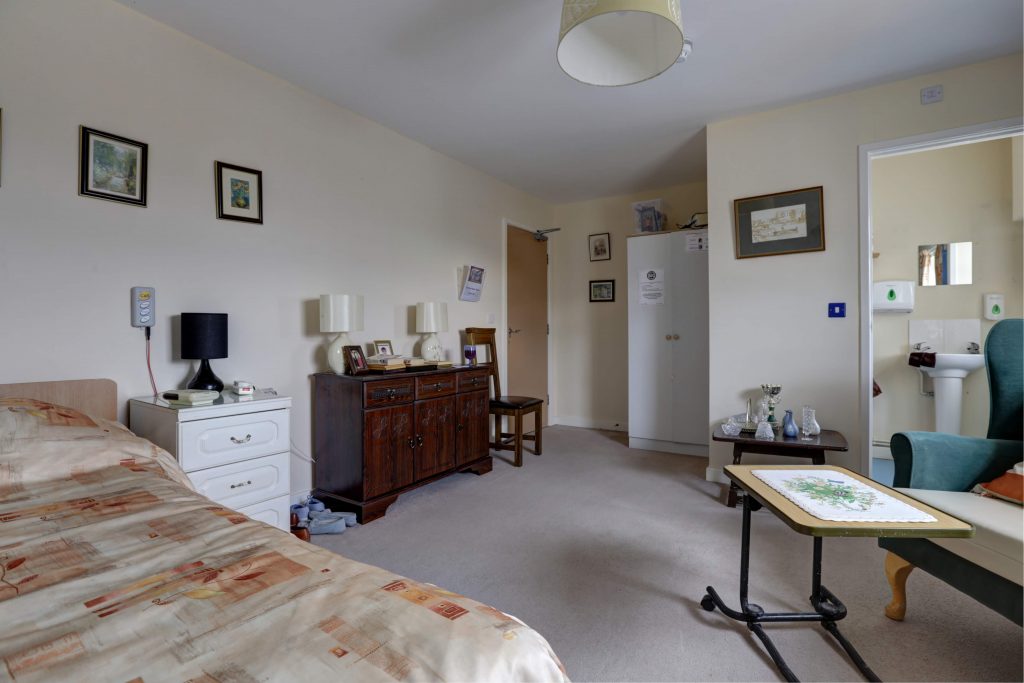 Great Value Services

We'd like you to feel living at Blackrod House gives you all the comforts of your own home combined with the luxury of living in a hotel where your every need is taken care of.
All your meals will be cooked and served for you, all your clothes will be washed and ironed for you, you'll have care staff available to hand 24 hours a day and activities, outings and entertainment are all laid on for you.
If you like keeping up with the latest news we'll happily provide a copy of the local daily newspaper and you can of course have your own TV to watch in your room whenever you want. Also keeping in contact with friends and relatives couldn't be easier as we provide UK landline telephone calls.
And best off all…. It's all completely free.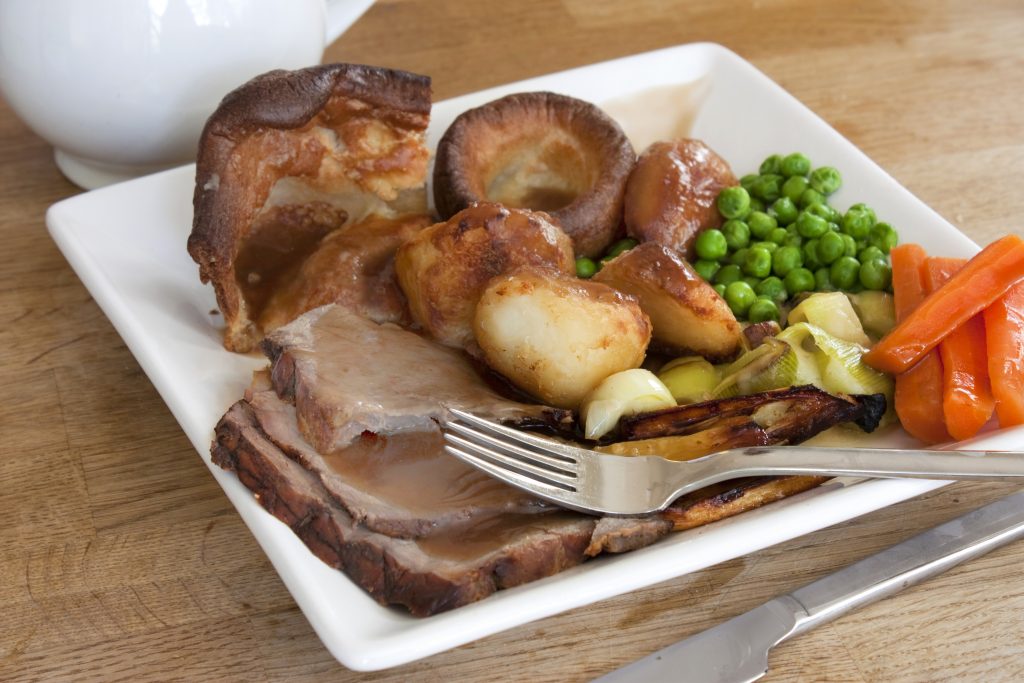 Impressive Facilities Especially For You

Blackrod House has a total of seven lounges, two large dining rooms, a hair salon, a wonderfully sunny conservatory, a secure and safe roof terrace and a peaceful secluded garden with a patio area so you'll always find something to suit you whatever your mood.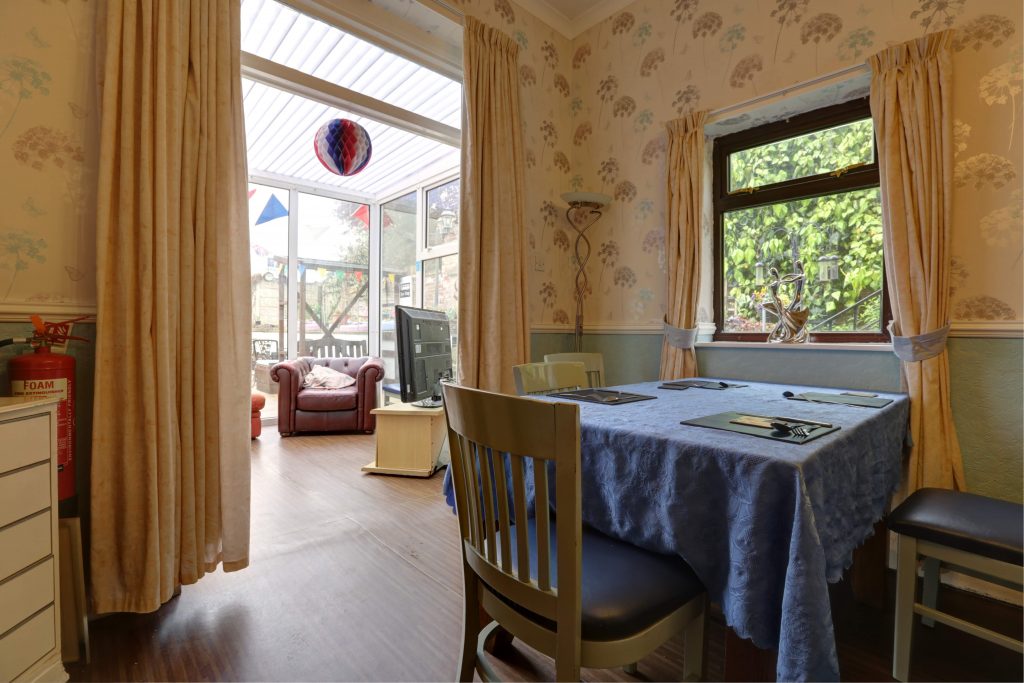 Wherever you choose to spend your time you'll find the home has easy access whatever your level of mobility. Travel to the first or second floor is made effortless by using the two spacious 8 person capacity passenger lifts, with a member of staff available to assist you if required.
Delicious Home Cooked Meals

Our expert chefs cook freshly prepared mouth watering meals from an excellent menu that caters for all tastes. If you follow a special diet like vegetarian or diabetic that's no problem and there are always at least two choices for every meal.
You decide where you'd like to eat; in one of the main dining rooms, with a small group of friends in one of the lounge areas, or on your own in your room if the mood takes you.
Tranquil And Peaceful Garden

If you like the outdoors you'll love spending time in our enclosed garden. Secluded and peaceful the patio area's chairs, tables and sun shades provide an excellent spot to enjoy the garden's raised flower beds and water feature.
Several of the ground floor rooms have full length patio doors so you can admire the view whatever the weather from the comfort of your armchair or open the doors to let the gentle summer breezes in.
The recently completed roof terrace has proven to be a popular location for many of our residents, especially in the summer months. There are wonderful views of the surrounding area, Rivington Pike in particular is a site to behold. For those of you who like the seaside you can even see Blackpool on a clear day…honest!
Comprehensive Local Amenities

If you enjoy getting out and about the village of Blackrod has plenty of facilities for you to enjoy. Shops, post office, newsagents, pub, Church and many other things are all within easy walking distance. Should you wish to venture further afield there are excellent local bus and taxi services available.
What To Do Now

We really hope you'll choose to make your home with us here at Blackrod House. However, the best way to see if the home is right for you is to come and visit us – we would love to meet you and you are welcome any time.
So to arrange a visit or request a brochure please contact us on 01204 690287 or click here to send us an e-mail
NB: Blackrod House is very popular so, to avoid disappointment, we recommend checking the availability of rooms before setting out to visit
'The staff are always friendly & helpful both towards the residents and visitors. My Father says the food is excellent & all cooked on the premises using fresh meat & vegetables. He swears by the Friday fish & chips!'
'I recommend Blackrod Hs to anyone who asks me about care for an elderly relative or friend. I cannot speak highly enough of the care given to my Mum since she became a resident. It's a home from home where she receives excellent care within a friendly environment. Nothing is too much trouble for the staff who treat her as part of the family.'
They looked after my mum (5 months)before sudden illness / passed away. They did brilliant job of caring my mum who diagnosed with Alzhiemers! ! Also they helped / supported me as I am profoundly deaf - they text me, informed me of everything clearly about Mum's everyday welfare / care. I would give them 100 percent caring - excellent (Blackrod Private Care Home) well done everyone!!
I have not got enough words to say how much we love Blackrod house. We were so lucky to stumble on this unique home my mum was in hospital with pneumonia and her memory was fading fast . Our dad was 91 and could not look after mum any more we tried for 2 years to support but the dreaded day came when we had to find mum a new home to be cared for . We went round a few homes and we visited Blackrod and we knew this was for us. We are so thrilled with the staff they are brilliant supportive reliable , likeable empathic and caring . They understand the needs of each person it's not to big so everyone is looked after. They have loads of activities and really try to cater for everyone's needs . It is life changing putting a parent in a home and guilt engulfs you but I can honestly say the whole team have been supportive to all my family and I can honestly say they have made a family and friends very happy. Thank you for making our mum and very happy