Are You Finding It Difficult To Cope With Caring For Your Loved One?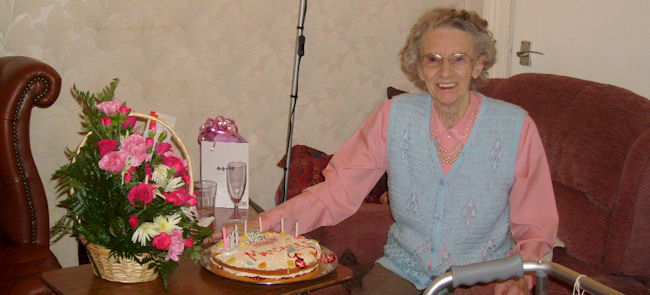 Give Yourselves a Much Deserved Break With Our Respite Care Service
Imagine how great it would be to enjoy a holiday, more time with your kids or just some time to relax where you can recharge your batteries, knowing that your loved one is being looked after and cared for as you care for them yourself.
Looking after an elderly relative can be a very rewarding experience, but it also requires a big commitment in time and energy. You want to care for them and give back the love and attention they have given you over the years.
However they often feel guilty for being a burden to you and you may sometimes feel overwhelmed and in need of a rest, but don't want to let them down.
We understand this and would like to offer you the ideal solution. A period of respite care with us will provide a welcome break for you to recharge your batteries and a great change of scenery for your loved one.
If you would like to book a stay, arrange a visit or have a chat about your requirements please do not hesitate to contact Irene at info@blackrodhouse.co.uk or call us on 01204 690287. We'd love to hear from you.
PS. Blackrod House is very popular & we are limited to 30 Residents. Please contact us as soon as possible to check room availability & avoid disappointment.
'The staff are always friendly & helpful both towards the residents and visitors. My Father says the food is excellent & all cooked on the premises using fresh meat & vegetables. He swears by the Friday fish & chips!'
'I recommend Blackrod Hs to anyone who asks me about care for an elderly relative or friend. I cannot speak highly enough of the care given to my Mum since she became a resident. It's a home from home where she receives excellent care within a friendly environment. Nothing is too much trouble for the staff who treat her as part of the family.'
They looked after my mum (5 months)before sudden illness / passed away. They did brilliant job of caring my mum who diagnosed with Alzhiemers! ! Also they helped / supported me as I am profoundly deaf - they text me, informed me of everything clearly about Mum's everyday welfare / care. I would give them 100 percent caring - excellent (Blackrod Private Care Home) well done everyone!!
I have not got enough words to say how much we love Blackrod house. We were so lucky to stumble on this unique home my mum was in hospital with pneumonia and her memory was fading fast . Our dad was 91 and could not look after mum any more we tried for 2 years to support but the dreaded day came when we had to find mum a new home to be cared for . We went round a few homes and we visited Blackrod and we knew this was for us. We are so thrilled with the staff they are brilliant supportive reliable , likeable empathic and caring . They understand the needs of each person it's not to big so everyone is looked after. They have loads of activities and really try to cater for everyone's needs . It is life changing putting a parent in a home and guilt engulfs you but I can honestly say the whole team have been supportive to all my family and I can honestly say they have made a family and friends very happy. Thank you for making our mum and very happy