Letting go of your loved one into the care of others can be a daunting decision to make….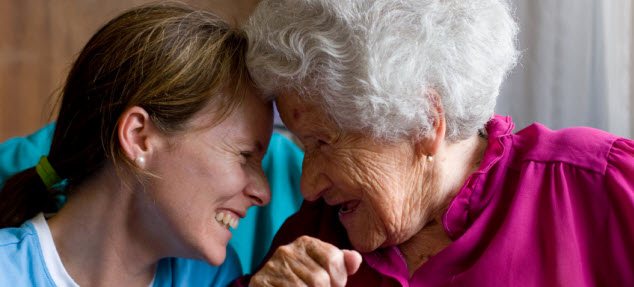 So, imagine the peace of mind you'll feel knowing that are receiving the best possible care in an environment specially designed for those with dementia.
And being looked after by dedicated carers who are trained in helping them experience the highest quality of life.
Are You In This Difficult Position?
Your loved one may already be experiencing the disorientation and confusion that often severely affects the life of those living with dementia and those who care for them.
Trying to cope with this at home can be very difficult with constant supervision often being needed. When you also have to deal with embarrassing side effects like incontinence and finding that a person whom you've cared for and loved all your life no longer recognises you, it's easy to feel overwhelmed.
If so we can help you…
Specialist Dementia Care
Understanding the needs of your loved one as they cope with their dementia and meeting those needs is a very specialist area which requires extensive training and specialist facilities.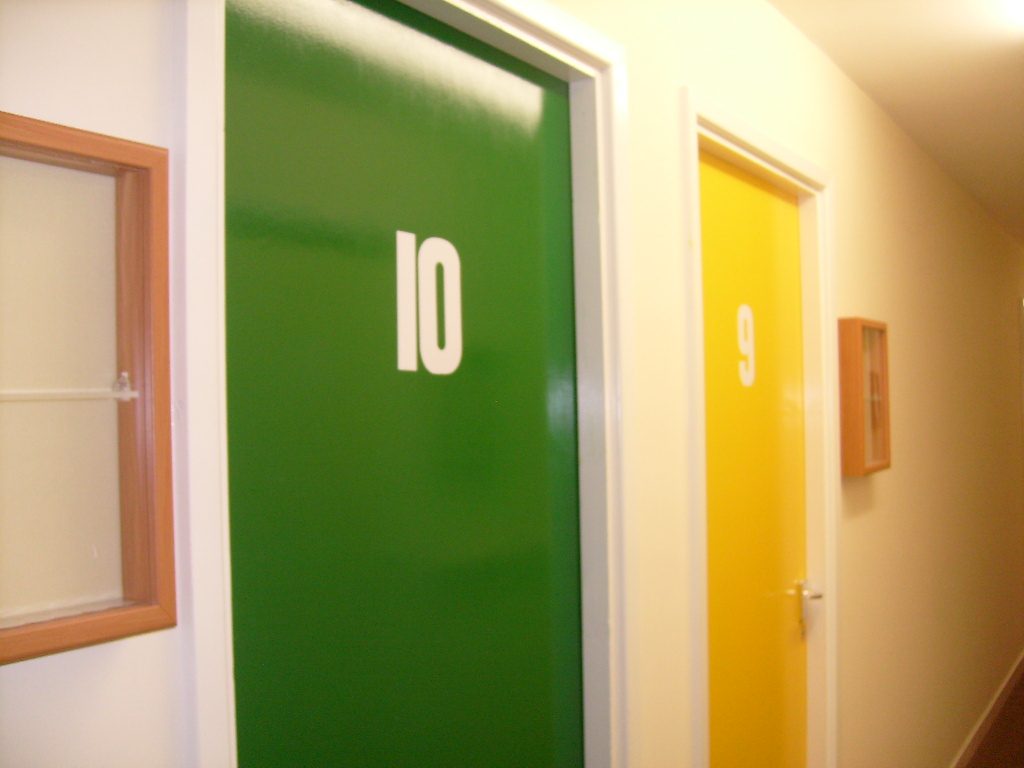 Far from being a negative last option, we believe that moving into a care home that specialises in dementia is a positive step forwards in providing the highest possible quality of life for your loved one.
Unfortunately many care homes mix general residents and those with dementia together. This leads to the needs of those with dementia being overlooked and can also be very upsetting and disturbing for the other residents.
That's why we've built a purpose designed dementia wing at Blackrod House.
Purpose Built Dementia Wing
Here your loved one will be safe, secure, happy and cared for 24 hours a day by dedicated staff in surroundings that have been designed specifically to meet their specialist needs.
Bedroom At Blackrod House Residential Care HomeFor example, each room door has a unique colour to allow quick and easy recognition and avoid disorientation and distress. This is matched to the interior decor of the room to make the room even more reassuring and familiar.
All rooms are very comfortably furnished and equipped with full en-suite facilities. We'd love you to make your loved one truly at home by fully personalising their room with their treasured mementoes and possessions.
This helps provide a connection between the past and the present.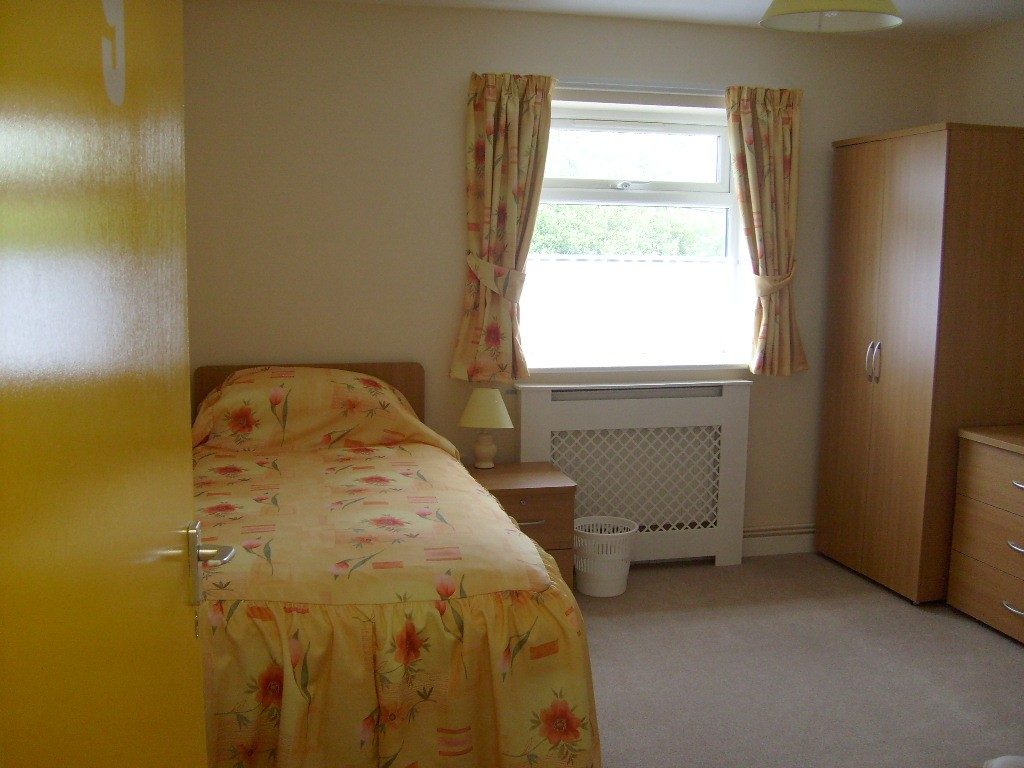 The Finest Facilities
The new wing has the finest facilities to ensure your loved one can truly enjoy life. The lounge is arranged in small intimate seating areas, with a cosy fireside corner and a television area where you can relax or chat.
The dining area has beautiful and enchanting views towards Rivington Pike so every mealtime is framed by the breathtaking landscapes and coloured by the ever changing seasons.
Meal time is always a popular time to socialise and enjoy the excellent cuisine. All meals are freshly prepared for you by our expert chef and all dietary requirements can be catered for.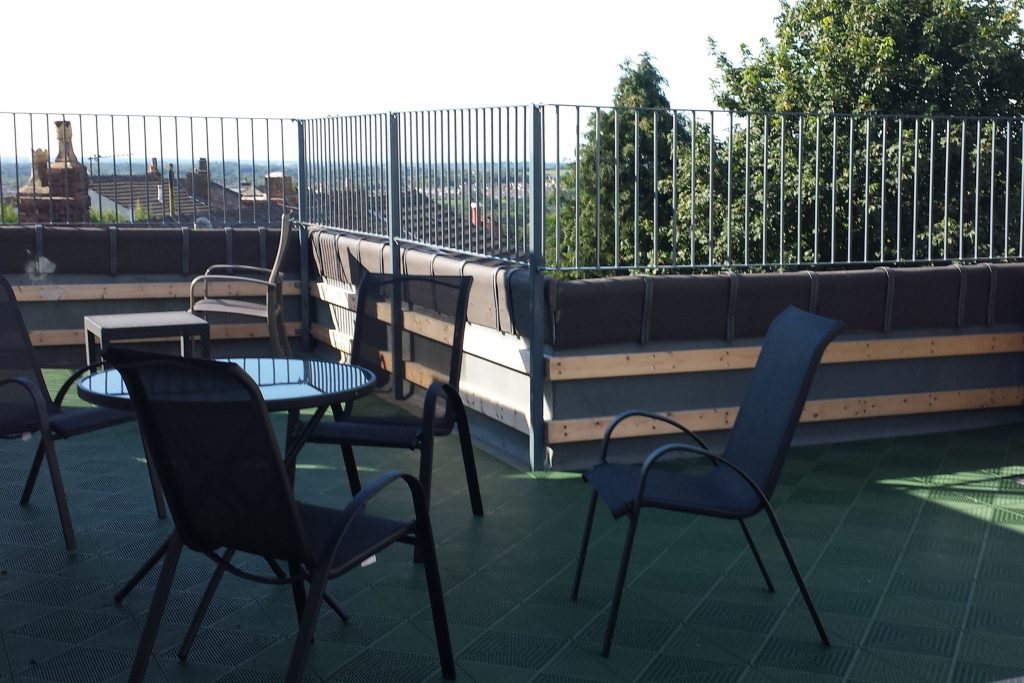 Fun & Engaging Activities
When your loved one is living with dementia or Alzheimer's it can be hard to understand that they no longer see the world as you do; Everyday actions and objects that you are completely familiar and at ease withTrip To The Farm can become a major source of frustration, puzzlement and even anger for them.
Our staff are specially trained to uncover their own unique view of life and create activities that are engaging and meaningful to them and bring them joy, happiness and independence.
We also have great fun with group activities where everyone can join in. Singing is a great example and is very therapeutic. Almost everyone retains the ability to remember the songs of their youth and singing is medically proven to release endorphins which stimulate the brain and help to ensure your loved one is happy.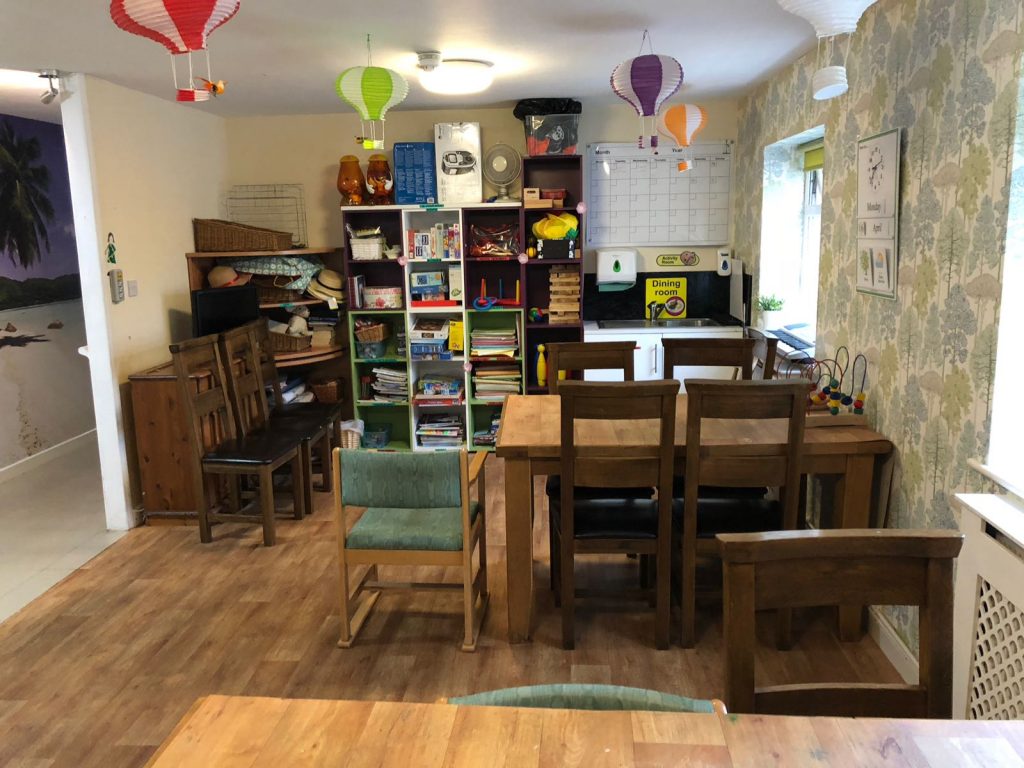 Moving To A Care Home Does Not Mean Not Seeing Each Other
When your loved one moves into a new home without you it's easy to feel that you are somehow letting them down and that you will not being seeing them very often.
This is far from the case as we really hope that you'll come and visit as often as you like and at any time. You're welcome to join us at meal times and go out for day trips or engage in the many activities that we provide.
Indeed, many of our residents go away and join their spouses and families for the weekend or for special occasions. It's entirely up to you.
Here's The Next Step
We hope we've given you a good taste of what life is like at Blackrod House and how we can help continue to give your loved one the same high standard of care that you've given them yourself.
However, the best way to see if Blackrod House meets with your requirements is to come and visit us. We'd love to meet you and you are most welcome to visit anytime.
It's also important that you're loved one feels at ease with their new environment as well so we'd love them to come and visit us for the day. You can also take advantage of experiencing an extended stay before moving in with our respite care facility.
If you'd like to ask us any questions or to have an informal chat about your requirements please call Irene on 01204 690287 or click here to e-mail us. We'd love to hear from you.
NB: Blackrod House is very popular so, to avoid disappointment, we recommend checking the availability of rooms before setting out to visit
'The staff are always friendly & helpful both towards the residents and visitors. My Father says the food is excellent & all cooked on the premises using fresh meat & vegetables. He swears by the Friday fish & chips!'
'I recommend Blackrod Hs to anyone who asks me about care for an elderly relative or friend. I cannot speak highly enough of the care given to my Mum since she became a resident. It's a home from home where she receives excellent care within a friendly environment. Nothing is too much trouble for the staff who treat her as part of the family.'
They looked after my mum (5 months)before sudden illness / passed away. They did brilliant job of caring my mum who diagnosed with Alzhiemers! ! Also they helped / supported me as I am profoundly deaf - they text me, informed me of everything clearly about Mum's everyday welfare / care. I would give them 100 percent caring - excellent (Blackrod Private Care Home) well done everyone!!
I have not got enough words to say how much we love Blackrod house. We were so lucky to stumble on this unique home my mum was in hospital with pneumonia and her memory was fading fast . Our dad was 91 and could not look after mum any more we tried for 2 years to support but the dreaded day came when we had to find mum a new home to be cared for . We went round a few homes and we visited Blackrod and we knew this was for us. We are so thrilled with the staff they are brilliant supportive reliable , likeable empathic and caring . They understand the needs of each person it's not to big so everyone is looked after. They have loads of activities and really try to cater for everyone's needs . It is life changing putting a parent in a home and guilt engulfs you but I can honestly say the whole team have been supportive to all my family and I can honestly say they have made a family and friends very happy. Thank you for making our mum and very happy